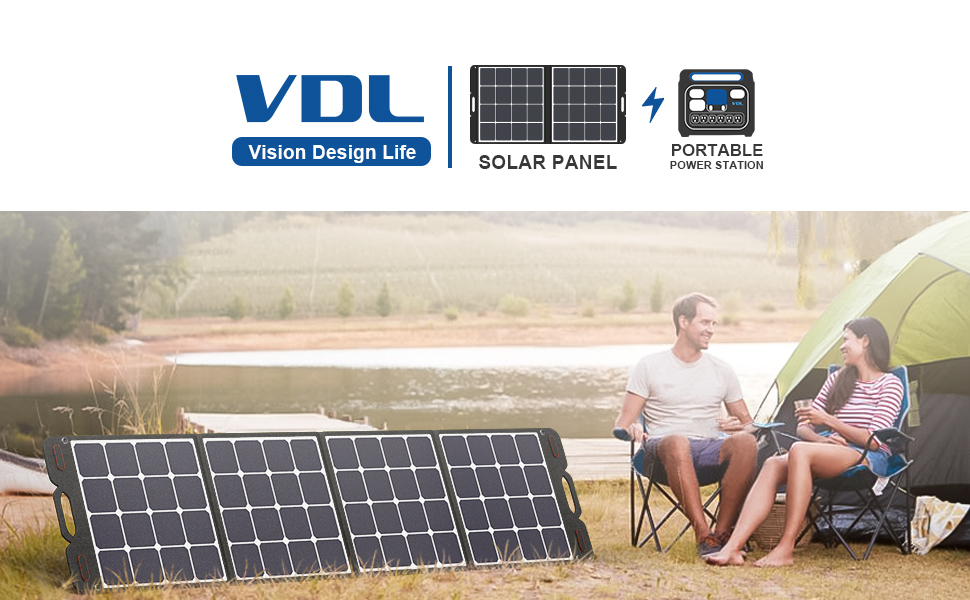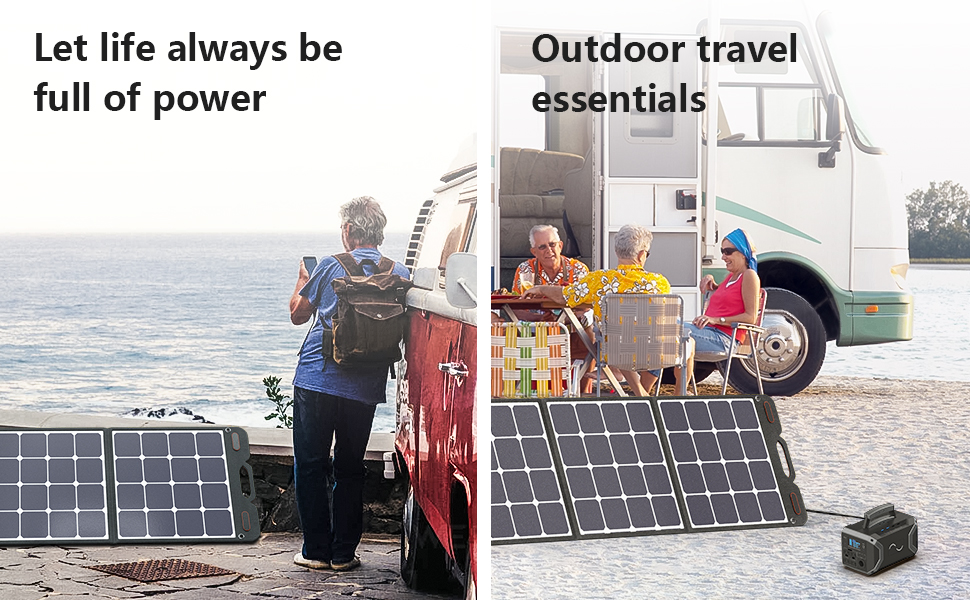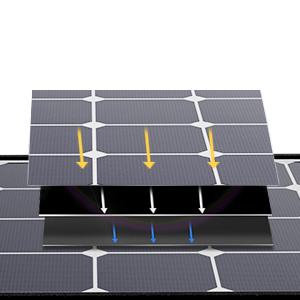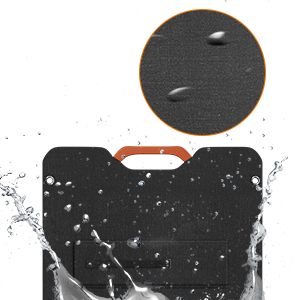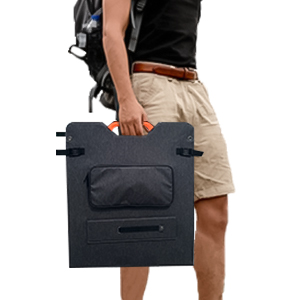 US 6-LAYER TECHNOLOGY                             NEW UPGRADED FABRIC - LEATHER          FOLDABLE AND PORTABLE

MONOCRYSTALLINE SILICON WAFER           FILM OXFORD CLOTH                                    

The color-hopping handle design is very 
Transmittance Rate- Up to 97% we have upgraded the traditional pair of eye-catching, and the solar panel
High Solar Conversion Efficiency-Up to 23.5% Oxford cloth, high temperature on its surface weighs only 15.15lb/6.87kg, which is
Stats above are tested and provided by Lab. covered with a layer of dustproof waterproof very easy to carry.
Charging time may vary under real film, so that it is wear-resistant, durable, and Folding design, very saving storage
circumstances such as different temperature, dustproof put water and moisture, very easy to space.
angles and potitions to the sun. clean and storage.
Rated IP65, a water-resistant level that will
protect from water splashing.
Do not place it under the rain, or to soak in
water.

COMPATIBLE WITH 90% OF POWER STATIONS
The solar panel comes with 2 output cables (MC4 and XT60 ports) with 16-20V/10A output, making it
compatible with Jackery,EF ECOFLOW, BLUETTI and other power stations. Providing you with green,
clean, unlimited power energy, perfect for off-grid outdoortrips or activities such as camping, hiking,
fishing or RVing.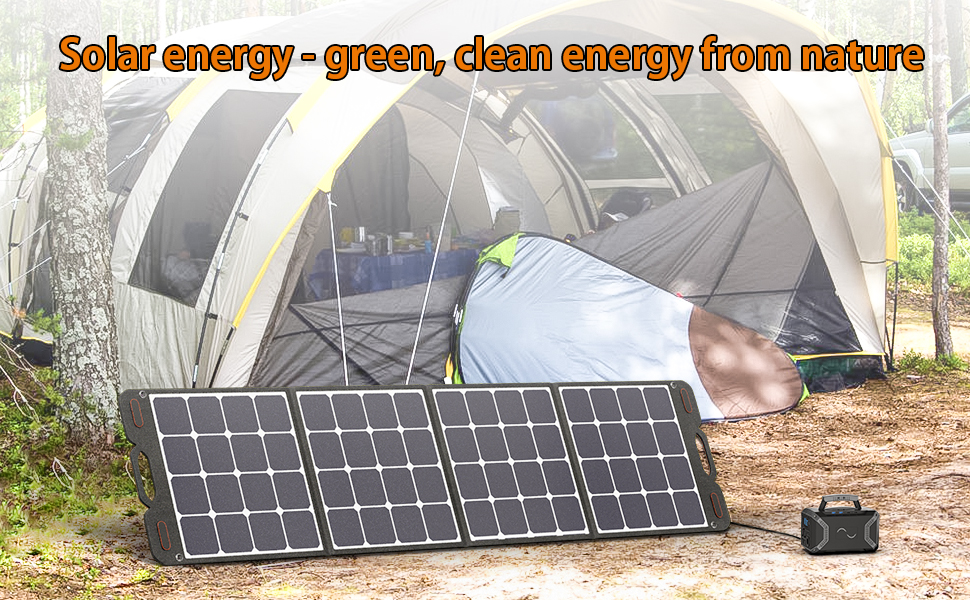 FAQ
Q1: Why the solar can not produce 200W power when charging to portable power station?
A: Solar panels are affected by many factors, such as the intensity of light and the angle at which the panels are placed on the ground. 200W was tested in
an ideal laboratory. However, the intensity of light is constantly changing. In addition, the angle of the light illuminating the solar panel varies with the rotation
of the sun, with the best angle being the sun's rays perpendicular to the solar panel.
Please try testing your solar panel in full sunlight and make sure no shadows are cast on the panel.
Q2: Is the VDL SC0200 portable solar panel waterproof?
A: It is IP65 water-resistant that will protect from water splashing (Do not place it under the rain, or to soak in water for a long time).
The zippers on the pocket can hold the power cords.
Q3: How to clean the solar panel surface?
A: Please use a soft cloth to remove the dust and dirt on the surface.
Q4: How many degrees can the stand be adjusted? Can you fix the angle?
A: We have set 3 fixed points on the panel of the tripod, corresponding to 40 degrees, 45 degrees and 50 degrees. According to the angle of the sunlight,
adjusting the fixed points on the tripod can accurately set the tilt angle of the solar panel.
TECHNICAL DETAILS
| | | | |
| --- | --- | --- | --- |
| Model | VDL SC0200 | Open Circuit Voltage | 24V |
| Waterproof level | IP65 | Short Circuit Current | 11A |
| Peak Power | 200W | Operating Temperature | 14-149℉ /-10-65°C |
| Cell Efficiency | 23.5% | storage ambient temperature | 14-149℉ /-10-65°C |
| Total transmittance | 97% | Dimensions(unfolded) | 21.1*91.1*0.2 inch/54.0*231.5*0.5cm |
| Output Port | XT60+MC4 | Dimensions(folded) | 21.1*24.0*1.7 inch/54.0*61.0*5.5cm |
| Power Voltage | 16-20V | Weight | 15.15lb/6.87kg |
| Power Current | 10A | | |
Product information
Technical Details
| | |
| --- | --- |
| Brand | ‎VDL |
| Material | ‎Monocrystalline Silicon |
| Item Dimensions LxWxH | |